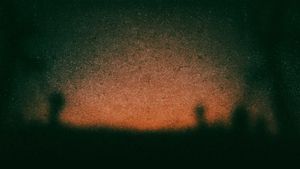 THE CHRONICLES OF MANIMAL AND SAMARA


Count the Dead

 
New Single & Viddeo | Out Now
PRESS RELEASE
8 OCTOBER 2021 (LONDON, UK) – The Chronicles of Manimal and Samara have launched a new single, 'Count the Dead', which released worldwide today . The track is the first taste of their forthcoming second studio album Trust No Leaders, due 2022.  
The events of 2020-21 have exposed the fragility of our global systems and the flawed foundations on which modern societies and economies are built. 'Count the Dead' brings attention to complex issues concerning the value of human life. The song draws attention to the social and economic injustices that plague society, and the violent health inequalities that have been further exacerbated by the global pandemic, which has now claimed more than 4 million lives worldwide.  
"We composed this song as an outrage towards the governments across the world who have failed to act and protect their communities. It advocates for protest against world leaders, whose negligence and recklessness 
have resulted in one of the largest 'avoidable' losses of lives in generations." 
- The Chronicles of Manimal and Samara  
Continuing the themes addressed in 'Love in the Time of Pestilence', 'Count the Dead' is the second instalment of songs addressing the ongoing pandemic and global crisis. At a time when the world appears to be more divided than ever before, discourse has never been more important, and urgent.  
Stream 'Count the Dead', now available worldwide on all platforms HERE.  
If you would like to arrange an interview with The Chronicles of Manimal and Samara, email us at tcomasmusic@gmail.com, or get in touch via our press enquiries form HERE.  
###
LYRICS
The human race has been living in fear for years 
No one to trust, who do we blame 
Millions have died because their leaders gambled with lives 
Who are they to decide who lives and who dies 
They put wealth, over our health  
They count us dead, while we are alive 
They let the bodies pile, then feed us lies 
Here,  
Don't lie 
Don't waste my time 
The culling of man 
A chasm has formed 
The great divide 
Priority to the rich  
The poor die like flies  
Thrive and despise 
No more love for those demised 
You count the dead before they die 
You prosper on fucking lies 
A great chasm has formed within our societies 
A story of two nations, rich and poor 
The rise in inequality and injustice 
The best and worst of human nature, amplified 
  
To protect the living, we need to count the dead  
But you let the masses congregate   
Knowing thousands will die  
You gamble with lives, ignore the science  
Your policy has cost thousands of lives  
You look away, as the bodies pile high  
You count us dead, while we are alive  
You count us dead, before they die  
Thrive and despise  
No more love for those demised  
You count the dead before they die  
You prosper on fucking lies  
Thrive and despise  
No more love for those demised  
You count the dead before they die  
You prosper on fucking lies  
Here,   
Don't lie  
Don't waste my time  
Now is time for the human race to rise up  
Our leaders have fed us lies for far too long  
What humanity needs is a great reset  
Find ways to harmonise, not polarise  
Follow no leader  
But leave no one behind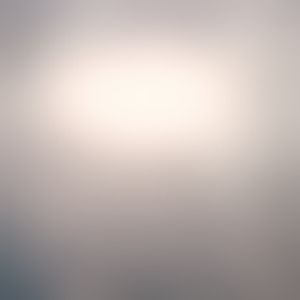 SELECTED PRESS & INTERVIEWS
THE CHRONICLES OF MANIMAL AND SAMARA ARE: